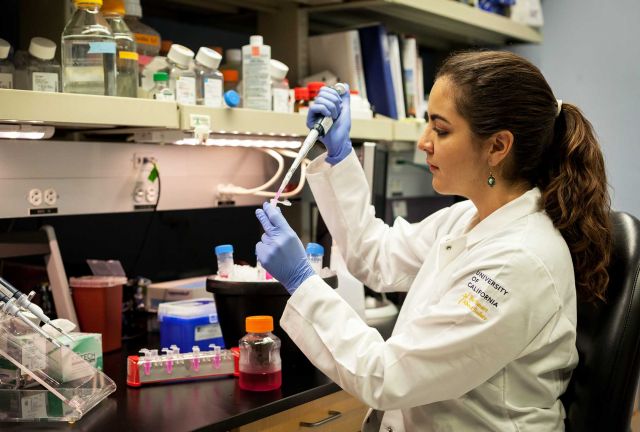 About Juliana
Juliana Acosta-Uribe received her MD degree from the University of Antioquia (Medellin-Colombia) in 2013. After graduating, she spent the next three years researching hereditary neurodegenerative diseases. She received her MA in Molecular, Cellular, and Developmental Biology from UCSB in 2019 and is currently working towards her Ph.D at UCSB. Her research currently centers on neurodegenerative illnesses such as Alzheimer's Disease through the lens of population genetics.
What Are Your Favorite Things About The Following?
Department
People in the MCDB department are fantastic! It is one of the most welcoming and inclusive environments in which I have had the pleasure to work. The professors, staff, and fellow students all go out of their way to ensure success and provide support for research efforts. The department's computational resources and technical support are exceptional and have been a true asset to my research.
UC Santa Barbara
Santa Barbara is a beautiful place to live, with charming architecture and weather that's impossible to beat. The research environment at UCSB stimulates creativity and is conducive to an interdisciplinary approach to scientific research. During my time here, I have had the opportunity to collaborate with students in diverse subjects, such as history, or teach an eclectic class in the department of Comparative Literature called "Mind, Brain, Memory and the Musicoliterary".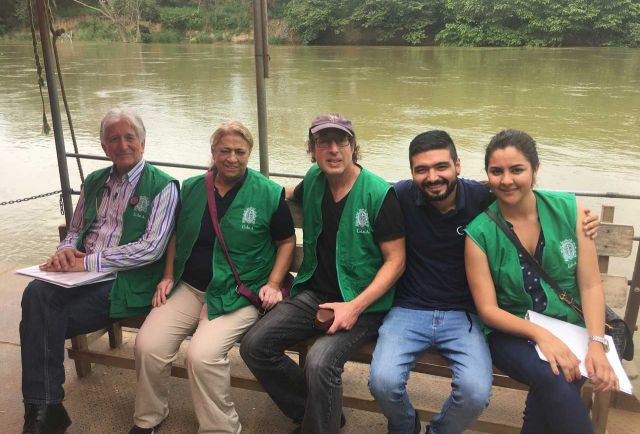 Research
My research aims to understand Alzheimer's Disease from the perspective of population genetics. Specifically, I study the genomes of Colombian individuals with Alzheimer's Disease and other neurodegenerative disorders. I am interested in the dynamics that have created this very unique population, where the colonization and admixture processes play a significant role in the current landscape of disease-causing mutations and genetic risk for these illnesses.
How and Why Did You Get Into Your Area of Research?
I was working at the University of Antioquia when the Principal Investigator, Dr. Francisco Lopera, started a collaboration with Dr. Kenneth Kosik to study families with hereditary neurodegenerative conditions such as Alzheimer's disease, frontotemporal dementia and amyotrophic lateral sclerosis. I was initially involved in patient recruitment, medical evaluations and biological sample acquisition. Later, Dr. Kosik offered me the opportunity to continue my professional development at UC Santa Barbara, and participate in the genetic analyses of this cohort. I had always been fascinated by the interplay of phenotype-genotype, and decided to move here to pursue a PhD in a field I'm passionate about.
I find it extremely rewarding to perform research along with my former university and exchange knowledge between different approaches. I also enjoy working to increase the representation of Latin American individuals in genetic studies, as both researchers and participants. Because of my research, I have had the opportunity to travel throughout my home country and meet incredible families who have been battling Alzheimer's Disease for generations. The experience of meeting these people and hearing their life stories brings meaning to my work.
Related Links