Career Inspiration Ahead
Six science and engineering undergraduates to be selected for Beckman Scholars program
February 7, 2022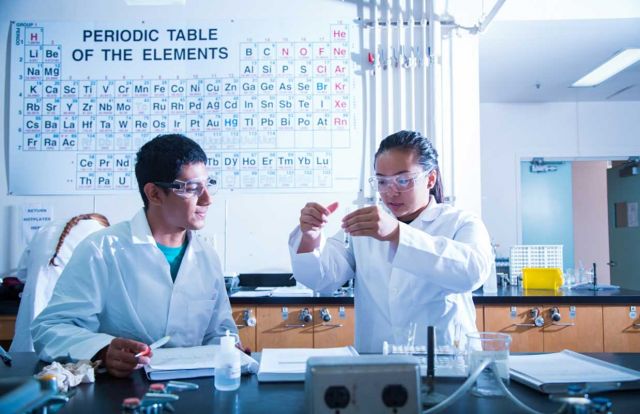 Six UC Santa Barbara science and engineering undergraduates are about to get a career-inspiring boost in the form of a prestigious 15-month mentored research experience in their field of study. While these fortunate students have yet to be selected, there can be no question that they will be exceptional young people at the dawn of their scientific careers who will make discoveries in chemistry, biology, or interdisciplinary connections between those fields. This remarkable opportunity will be made possible by the generosity of the Beckman Scholars Program, which recently selected UCSB as one of its grantee institutions.
"This is a big deal," said Songi Han, a professor of chemistry at UCSB, and one of the program's principal investigators, along with Joel Rothman, a professor of molecular, cellular and developmental biology The program's impact will be huge, she said, because it exclusively supports undergraduates and their research across the sciences and engineering.
Rothman added, "With this generous support from the Beckman Foundation, we will be able to attract truly exceptional undergraduates into the research environment at UCSB. The program will draw students into the thrilling adventures that come from making groundbreaking discoveries and advancing our knowledge of the natural world."
Funded by the Arnold and Mabel Beckman Foundation, the three-year program provides scholarships of up to $21,000 to two outstanding students each year, stretching from one summer to the next, starting this year. The program also provides funds for participating mentors and labs.